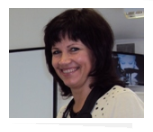 Erika Urboniene, has been hairdressing for over twenty years. She and her friendly staff are ready and waiting to serve you at Erika's Barbershop in Littleport.
No appointments necessary…just come in and take a seat!
Often you'll get your hair cut straight away, but if you have to wait a few minutes there are plenty of chairs to sit on and magazines to read as you either admire the skills of the experienced hairdressers, or do some people watching through the huge shop window.
Erika's barbershop caters for both male and female clientele for haircuts, but NOT for perms and highlights, etc, as not only are these time consuming, but also many women feel uncomfortable having their beauty treatments carried out in front of males…
…and vice versa!